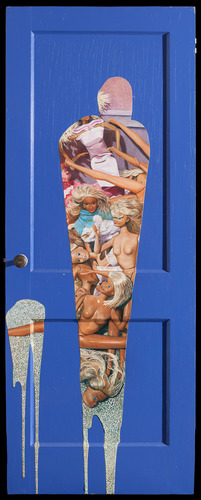 The works below are presented as they have been submitted by the artists. We do not censor the submissions, but ask participants to be mindful that content will be viewed by people of all ages. Inappropriate material will be removed.
Title: Eating Disorder
Date: October 23, 2013
By: Sara Badlam
City: Ogdensburg
State: New York
Age: 15
Grade: 10
As she looks in the mirror
She sees things she doesn't want to see
The more she eats, the more
She just wants to be free
As the weight goes down
She doesn't seem to frown
But when the weight goes up
She loses her will to fight
She searches for pills
As she makes her last will
She just wanted to be perfect
'Til she thought she wasn't worth it.
As she says goodbye
There are no more tears to be cried.
The dolls still lay there
But now she lays there too
Society hurt her
because she wasn't a size 2.
English 10 The Domiciles Project