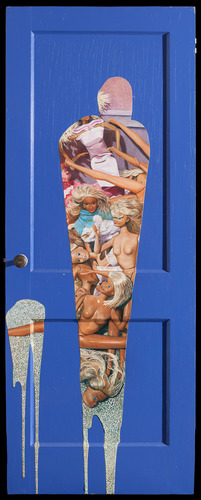 The works below are presented as they have been submitted by the artists. We do not censor the submissions, but ask participants to be mindful that content will be viewed by people of all ages. Inappropriate material will be removed.
Title: Barbie Protection
Date: October 23, 2013
By: Miranda McGaw
City: Ogdensburg
State: New York
Age: 15
Grade: 10
Life for ten year old Brinley Adams was always fun. Her family was well known in her small, family oriented town. Whetether it was from church, school, or dance, where Brinley spent the majority of her time, she was always well-liked by everyone. Aside from her hobbies,her all-time favorite activity was playing with her Barbies. Brinley envied them and their "perfection." She wasn't overweight in the slightest way, but she didn't have a bulging collarbone, thigh gap or flat stomach like the other girls. Being a girl with dark eyes and even darker curly hair, Brinley always wanted that Barbie girl appearance. As she grew older, her aspect of looking "Barbie perfect" grew large. With the average model being 5'11" and 117 pounds, Brinley struggled to meet the numbers. When months and eventually years had passed, her self-hatred had grown intensively. She hated her self and the way she looked more than anything, regardless of the fact that everyone seemed to think she was beyond perfect. When she had finally had enough, she began exercisng more extremely and eating healthier. It seemed no matter what she did, the numbers would never move. By the ninth grade, Brinley J. Adams had learned in great detail the life threatening effects of anorexia and bulimia. By the age of 15, the once 5'6", 135 pound teenager who was described as cheerful and joyous, playing with her dolls, laid in a hospital bed at 97 pounds, fighting for her life.