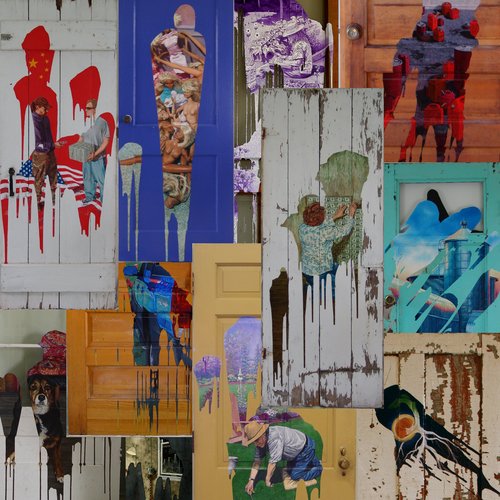 The works below are presented as they have been submitted by the artists. We do not censor the submissions, but ask participants to be mindful that content will be viewed by people of all ages. Inappropriate material will be removed.
Title: Hardships 3- Jaylin Miller
Date: May 11, 2016
By: Rebecca Milone
City: Harrisville
State: N.Y.
REFER TO LESSON #17
Hardships
I went to New York City for a trip and was amazed by the buildings that were around. Then I started to think about how the city was built and how women and children worked long hours in horrible conditions. Many children were killed because of the long hours that they worked and they would fall asleep or fall into the machines. I wanted to create photographs that made people think about and feel the pain that they felt.
Jaylin Miller