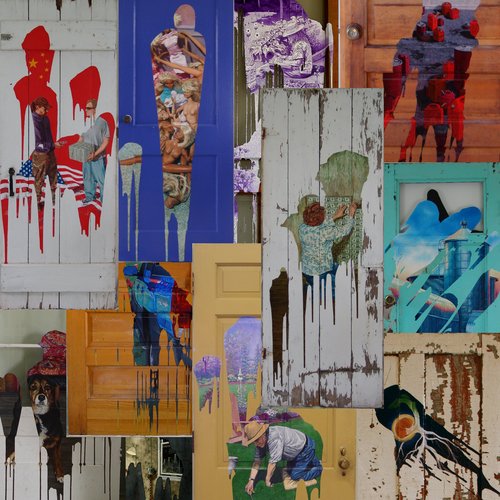 The works below are presented as they have been submitted by the artists. We do not censor the submissions, but ask participants to be mindful that content will be viewed by people of all ages. Inappropriate material will be removed.
Title: Lexus Ritz-"Lost Souls"
Date: May 11, 2016
By: Rebecca Milone
City: Harrisville
State: N.Y.
REFER TO LESSON #17
"Lost Souls"
I choose the title Lost Souls because I wanted to represent our modern society and feelings of loneliness. I wanted the people in the background to be blurry, to show how our modern society can make people feel lonely and lost. Even when people are in a crowd they can still feel lost and broken. In our modern society people are so caught up in their own lives they don't make the time to form relationships. People are too caught up in the modern technology instead of what's important.
Lexus Ritz.