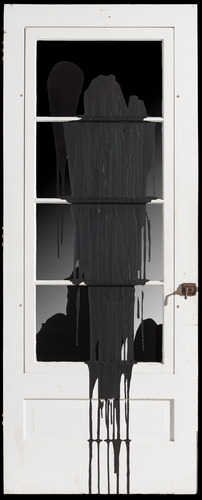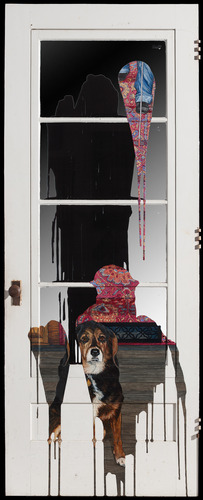 The works below are presented as they have been submitted by the artists. We do not censor the submissions, but ask participants to be mindful that content will be viewed by people of all ages. Inappropriate material will be removed.
Title: Scared Straight
Date: May 20, 2016
By: austin
City: ogdensburg
State: ny
Age: 15
Grade: 10
On the front of the door there is the outline of a body outside the door. I think that this person is an intruder and has knocked on the door. The is a special needs dog because the owner of the house is blind. The dog is so scared the it has "froze". However, the owner has not yet checked to see who is at the door.