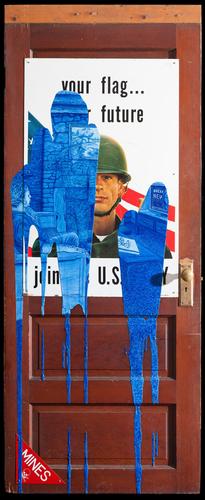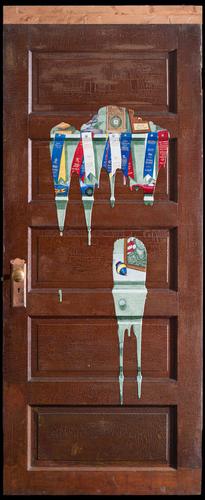 The works below are presented as they have been submitted by the artists. We do not censor the submissions, but ask participants to be mindful that content will be viewed by people of all ages. Inappropriate material will be removed.
Title: Father loses son to the army
Date: May 20, 2016
By: Isaac Eggleson
City: Ogdensburg
State: New York
Age: 17
Grade: 10th
It is kinda sad looking into this door seeing the father sitting there thinking about his son he lost in the army, while the ghost of his son is standing there watching him. It is sad when somebody loses a friend or family member to the army, but this is my favorite door out of them all.