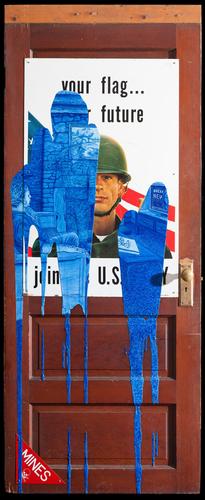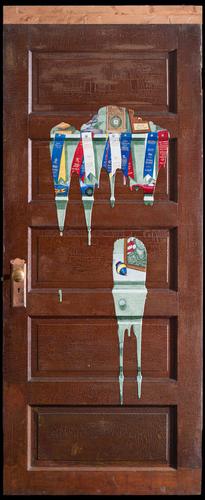 The works below are presented as they have been submitted by the artists. We do not censor the submissions, but ask participants to be mindful that content will be viewed by people of all ages. Inappropriate material will be removed.
Title: Gone But Not Forgotten
Date: May 20, 2016
By: Jake Adner
City: Ogdensburg
State: NY
Age: 16
Grade: 10
A young man joins the U.S Army to fight for his country and his future. But as the young soldier leaves for war as a boy he becomes a man. He is killed by a mine. He may be gone but he isn't forgotten. He has achieved many accolades throughout his shortly lived life. Although he has passed he is there to protect over his family. While the father is sitting on the couch you can see the soldier saluting the father to show how thankful he was for him and that he wouldn't of been the great man he is without him.