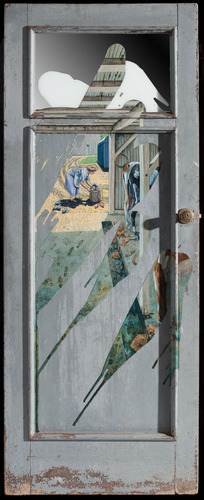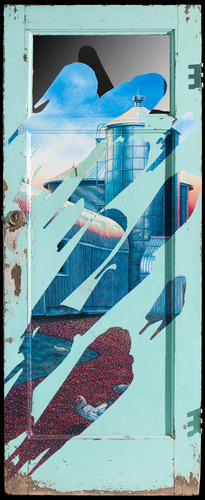 The works below are presented as they have been submitted by the artists. We do not censor the submissions, but ask participants to be mindful that content will be viewed by people of all ages. Inappropriate material will be removed.
Title: Scene of the Crime: Incident Report by Faith Miller - Lesson #20
Date: June 21, 2016
By: Carol Amberg
City: Gouverneur
State: New York
C. Amberg Door # 12
INCIDENT REPORT
Name of Detective: Faith Miller
Date of Investigation: 5/10/16
Date and time of crime: 5/10/16 5:00AM
TYPE OF CRIME
MISDEMEANOR
X FELONY
(Most states categorize damage to property worth less than $500 as a misdemeanor, while anything worth $500 or more is a felony.)
OFFENSE
o VANDALISM
o ROBBERY
o ASSAULT
o ARSON
X MURDER
NAME OF VICTIM(S): Susan Smith, 48
Robert Smith, 50
DESCRIBE WHAT YOU SAW AT THE SCENE RELEVANT TO THE CRIME WHEN YOU ARRIVED:
When I arrived there were two other police cars and an ambulance in the driveway. The neighbor, Caleb, 26, who found the bodies was standing near one of the police cars talking to another cop. The farmhand, Eleanor, was standing next to the dead chickens. The daughter of the two victims, Hannah, was walking toward the police car, crying. The bodies of Robert Smith, 50, and Susan Smith, 48, were found near the river with cuts all over their bodies and blood pouring out. The bodies were face down next to each other.
EVIDENCE COLLECTED/PHOTOGRAPHED AT THE CRIME SCENE:
 axe
 dead bodies
 blood on Eleanor's apron
 footprints from the riverbank leading to where Eleanor was standing
THEORY OF THE CRIME:
NAME OF SUSPECT(S) (Who?) Eleanor
MOTIVE (Why?) Eleanor wasn't going to get a raise after working on the farm for 9 years and only got paid $10 a day.
METHOD (How?) Eleanor used the axe to kill Mr. Smith and Mrs. Smith. Mr. Smith had three axe cuts on his back, and Mrs. Smith had an axe cut on the back of her head. Their bodies were dragged from the top of the hill behind the barn down to the riverbank.
IF MURDER, CAUSE OF DEATH: bled to death
SUSPECT(S):
x INTERROGATED
x ARRESTED
o NOT ARRESTED
o NOT IDENTIFIED
DETECTIVE'S RECOMMENDATION FOR NEXT STEPS:
Wait for autopsy report, take the evidence to the forensic lab and question the neighbors.