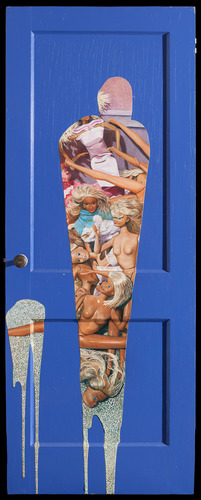 The works below are presented as they have been submitted by the artists. We do not censor the submissions, but ask participants to be mindful that content will be viewed by people of all ages. Inappropriate material will be removed.
Title: A Superficial Society...
Date: February 21, 2013
By: William Walker
City: Georgetown
State: DE
School: Delaware Tech. Community College
3-17-2011
A superficial society can create or halt personal development. Positive or negative results will vary depending on a consistent environment. Some individual's embrace their surroundings harness them and evolve. On the contrary some people take a misleading path and try to fit the image of their idol within themselves. A young woman struggles to find identity not through the heart, but through her envious eyes.