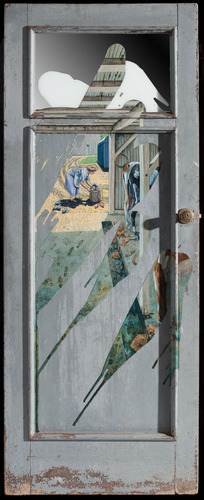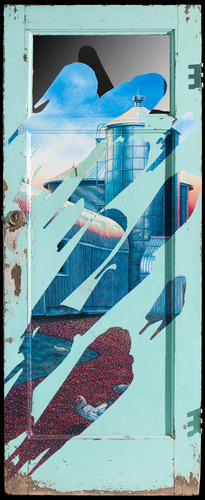 The works below are presented as they have been submitted by the artists. We do not censor the submissions, but ask participants to be mindful that content will be viewed by people of all ages. Inappropriate material will be removed.
Title: I am in my house... (video)
Date: February 22, 2013
By: Matt Diego
City: Milton
State: DE
Grade: 9
School: Cape Henlopen High School
Matt Diego- Grade 9
Door # 12
Lesson Plan # 2 Focusing on Interpretation Original Monologues
Cape Henlopen High School Lewes, DE
I am in my house. The door slowly opens and the five armed creatures rush in. They drag me from my bed, leaving my children behind. I must protect them. I struggle against my captors, but to no avail. Our struggle shortly comes to an end. I am set down outside. A blade comes down on my neck. Darkness.